Website Plant Data: Images & Texts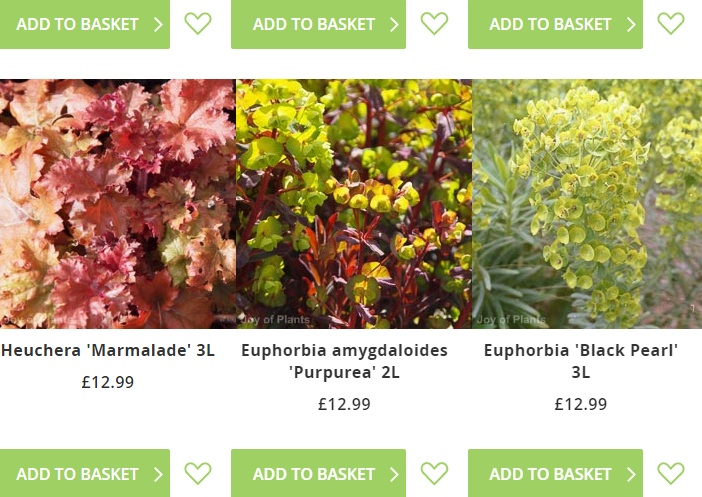 It's easy for your web developers and EPOS managers to add images and texts for plants to your website and online selling tools. Your IT staff don't need to know about plants, and your plant staff don't need to know about IT.
You don't need to create, store and maintain an image and text library yourself, and you don't need to maintain a large server to deliver that data. We do it all for you and update the library with new plants as they come on the market.
Our service makes it cheaper, quicker and easier for you to develop your website and e-commerce pages.
You get accurate plant information, consistent with 'Joy of Plants' other services (eg Bed Cards, Plant Finder kiosk).
Our affordable annual subscription fee makes it easy to budget for web images and texts.
Some of our 'Image & Text Library' customers…